Lemon Balm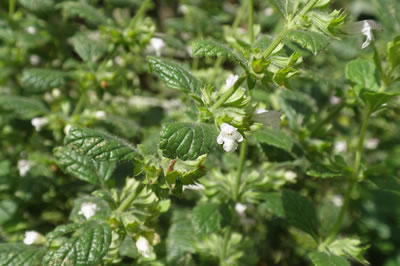 Native to the Eastern Mediterranean, lemon balm (Melissa officinalis L.) is a perennial herb, which now grows wild all over Europe. A member of the mint family, it grows up to 60cm high. In the spring and summer, clusters of small light yellow flowers appear where the leaves meet the stem. Rubbing your fingers on the leaves releases a lovely lemony smell.
History of Use
Lemon balm has been used for thousands of years as a feel-good mood lifter. It is often mentioned in the Greek and Latin classics, and the ancients commonly steeped lemon balm leaves in wine to help bring fevers down and to lift the spirits. It was used in the Middle Ages to reduce stress and anxiety, promote sleep, improve appetite and ease the pain and discomfort associated with poor digestion.
The herbalist John Gerard writing in the 16th Century declared that: 'it comforteth the hart and driveth way all melancholie and sadnesse,' while it
was praised by the German herbalist Paracelsus as an elixir of youth.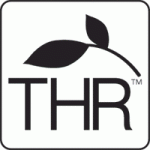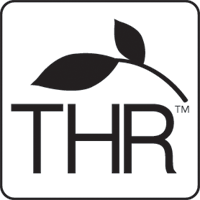 Since April 2014, all herbal medicines for sale in the UK and Europe must be approved by the Medicines & Healthcare Products Regulatory Agency (MHRA) having been rigorously checked for safety and quality. They must also display the Traditional Herbal Registration 'THR' logo on their pack.
Registered herbal medicines containing lemon balm are used today for the temporary relief of symptoms associated with stress such as mild anxiety, based on traditional use only.
The following products contain Lemon Balm