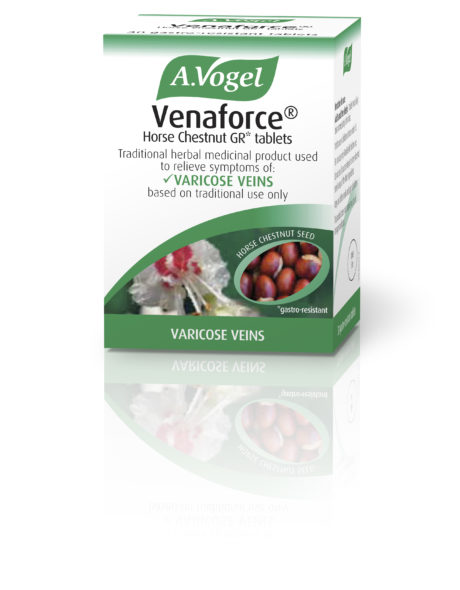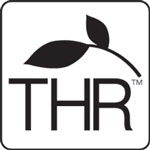 Active ingredients
One gastro-resistant tablet contains 157.5–225.0 mg of extract (as dry extract) from fresh Horse chestnut seeds (Aesculus hippocastanum L., semen) corresponding to 50 mg triterpene glycosides, calculated as anhydrous β-aescin. Extraction solvent: ethanol 60% m/m.
The other ingredients used for the tablet are microcrystalline cellulose, maize starch, anhydrous colloidal silica, soya polysaccharide and copovidone.
The tablet coating contains methacrylic acid – ethyl acrylate copolymer (1:1) dispersion 30 per cent, methacrylic acid – methyl methacrylate copolymer (1:1), talc and triethyl citrate.
Pack size(s)
30 tablets, 60 tablets
Permitted claim
Venaforce is a traditional herbal medicinal product for relieving the symptoms of varicose veins.
This is based on traditional use only.
Used to help relieve:
Tired, heavy legs
Aching, painful legs
Leg cramps
Swollen ankles
Further information from the manufacturer
Venaforce® Horse Chestnut tablets is a herbal remedy for treating the symptoms of varicose veins. Our horse chestnut seeds are picked in regions where no artificial pesticides, insecticides or fungicides are used.
At A.Vogel, we insist that only freshly picked horse chestnut seeds are used to make Venaforce®. This ensures that the extract obtained contains the active ingredients that help with the symptoms of varicose veins.
Registration holder and address
A.Vogel Ltd, 2 Brewster Place, Irvine, Ayrshire, KA11 5DD, United Kingdom
Traditional Herbal Registration number
THR 13668/0010
Manufacturer's web link