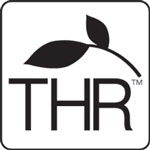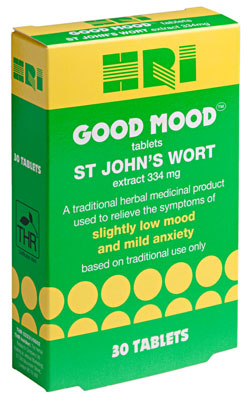 Product name
Active ingredients per tablet
Each film-coated tablet contains 334mg of extract (as dry extract) from St John's Wort aerial parts (Hypericum perforatum L.) (5-7:1) (equivalent to 1670mg – 2338mg of St John's Wort). Extraction solvent: Ethanol 60% v/v.
Pack size(s)
30 Tablets
Permitted claim
HRI GOOD MOOD is a traditional herbal medicinal product used to relieve the symptoms of slightly low mood and mild anxiety based on traditional use only.
Further information from the manufacturer
Dosage
Adults and the elderly: Take 1 or 2 tablets a day..
If you are having a bad day, relieve your low mood and anxiety with HRI Good Mood and make it a Good Mood day. If you think you have depression you should visit a doctor.
The St John's Wort plants used for the extract in these tablets are harvested manually from the wild in Chile in July and August, in accordance with Good Agricultural and Collection Practice (GACP) guidelines, and dried in the sun.
Always read the label and leaflet before taking the product. Available on line at the product website link below.
Registration holder and address
The Herbal Research Company Limited (trading as Jessup Marketing), 27 Old Gloucester Street, LONDON WC1N 3XX.
Traditional Herbal Registration number
THR 02231/0002
Manufacturer's web link