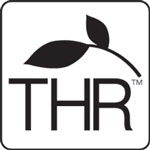 Active ingredients
The active ingredient is the liquid extract of fresh Arnica flowers. 1g of gel contains 500 mg of extract which is equivalent to an average of 160 mg fresh Arnica flowers.
The other ingredients are ethanol, purified water, glycerol (plant origin), hypromellose (thickener).
Pack size(s)
50 ml, 100 ml
Permitted claim
Atrogel Muscle Aches & Pains Arnica Gel is a traditional herbal medicinal product for relieving muscular aches and pains based exclusively on long-standing use. Used to help relieve symptoms including:
Muscular aches, pains and stiffness
Sprains
Bruises
Swelling after injury
Further information from the manufacturer
Atrogel® Muscle Aches & Pains Arnica Gel is a herbal remedy made from extracts of fresh Arnica flowers and is an easy-to-apply non-greasy gel. It is ideal if you are looking for a treatment to relieve pain in conditions such as muscle aches or pains, stiffness or after sporting injuries. It can be used up to 4 times a day.
Registration holder and address
A.Vogel Ltd, 2 Brewster Place, Irvine, Ayrshire, KA11 5DD, United Kingdom
Traditional Herbal Registration number
THR 13668/0009
Manufacturer's web link