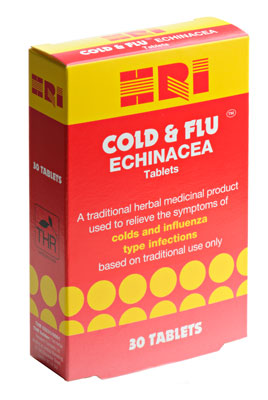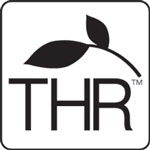 Product name
Active ingredients per tablet
Each tablet contains 56 mg of extract (as dry extract) from Echinacea purpurea root (equivalent to 338 mg – 450 mg of Echinacea purpurea (L). Moench, root).
Pack size(s)
30 Tablets
Permitted claim
HRI Cold & Flu Echinacea is a traditional herbal medicinal product used to relieve the symptoms of the common cold and influenza (flu) type infections based on traditional use only.
Further information from the manufacturer
Dosage
Adults (over the age of 12 years) and the elderly:
Take 1- 2 tablets twice a day. Start at the first signs of a common cold.
Keep winter colds and flu away, start taking HRI Cold & Flu Echinacea tablets at the first sign of colds and flu, such as sore or tickly throat, runny or blocked nose, cough, sneezing or mild temperature.
It is important to take the tablets as soon as signs of a cold or flu appear to
Always read the leaflet and label which can be found by using the web link.
Registration holder and address
The Herbal Research Company Limited (trading as Jessup Marketing),
27 Old Gloucester Street,
LONDON WC1N 3XX.
Traditional Herbal Registration number
THR 02231/0001
Manufacturer's web link
https://hriherbalmedicine.co.uk/products/hri-echinacea-cold-flu/