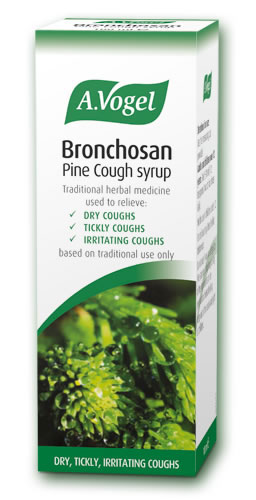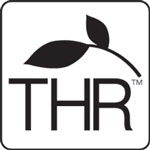 Active ingredients
5 ml (6.95 g) of oral liquid contains 1,445 mg of extract (as soft extract) from fresh Picea abies (L.) Karsten (spruce) shoots (0.9 – 1.2:1). Extraction solvent: water.
The other ingredients used for the liquid are raw cane sugar, honey, concentrated pear juice and pine oil
Pack size(s)
100 ml
Permitted claim
Bronchosan Pine Cough Syrup is a traditional herbal medicinal product used for the relief of coughs. This is based on traditional use only.
Used to relieve:
Dry coughs
Tickly coughs
Irritating coughs
Further information from the manufacturer
Bronchosan Pine Cough Syrup is one of Alfred Vogel's oldest remedies. It is a cough syrup containing the extracts of freshly harvested pine (or spruce) shoots as well as honey. Young pine shoots, picked in spring when the needles are still green and soft, have been used for many decades as a traditional remedy for dry, tickly or irritating coughs.
Registration holder and address
A.Vogel Ltd, 2 Brewster Place, Irvine, Ayrshire, KA11 5DD, United Kingdom
Traditional Herbal Registration number
THR 13668/0019
Manufacturer's web link