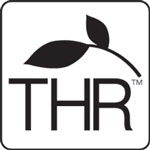 Active Ingredients
Each film coated tablet contains 400mg of extract (as dry extract) from Valerian root (Valeriana officinalis L) (equivalent to 2000mg – 2400mg of Valerian root).
Extraction solvent:  Ethanol 70% v/v.
Pack Sizes
30 Tablets
Permitted Claim
Vitabiotics Valerian is a traditional herbal medicinal product used for the temporary relief of sleep disturbances and mild anxiety, based on traditional use only.
Further information from the manufacturer
Read the patient information leaflet carefully before using this product.
Dosage: 
For mild anxiety:Take one tablet twice a day.
For sleep disturbances: Take one to two tablets half an hour before bedtime.
Swallow the tablets whole with some water or other liquid.
Do not chew. Do not exceed the stated dose.
For oral administration only. Not for use in those under 18. Always read the label.
This product is suitable for vegetarians.
Do not use if you are allergic to any of the ingredients, or if you are pregnant or breast-feeding.
Valerian may make you feel drowsy. If affected do not drive or operate machinery. The effects of Valerian can be increased by alcohol and excessive alcohol consumption should be avoided. Do not take if you are already taking other medicines for sleep or anxiety.
You should see a doctor or healthcare practitioner if symptoms worsen or do not improve after 4 weeks, or if side effects become serious, or if side effects not mentioned in the patient information leaflet occur.
Registration holder and address
Vitabiotics Ltd, 1 Apsley Way, London NW2 7HF
Telephone 0208 955 2662, Fax 0208 955 2601
Traditional Herbal Registration Number
THR 00387/0057
Manufacturers Web Link