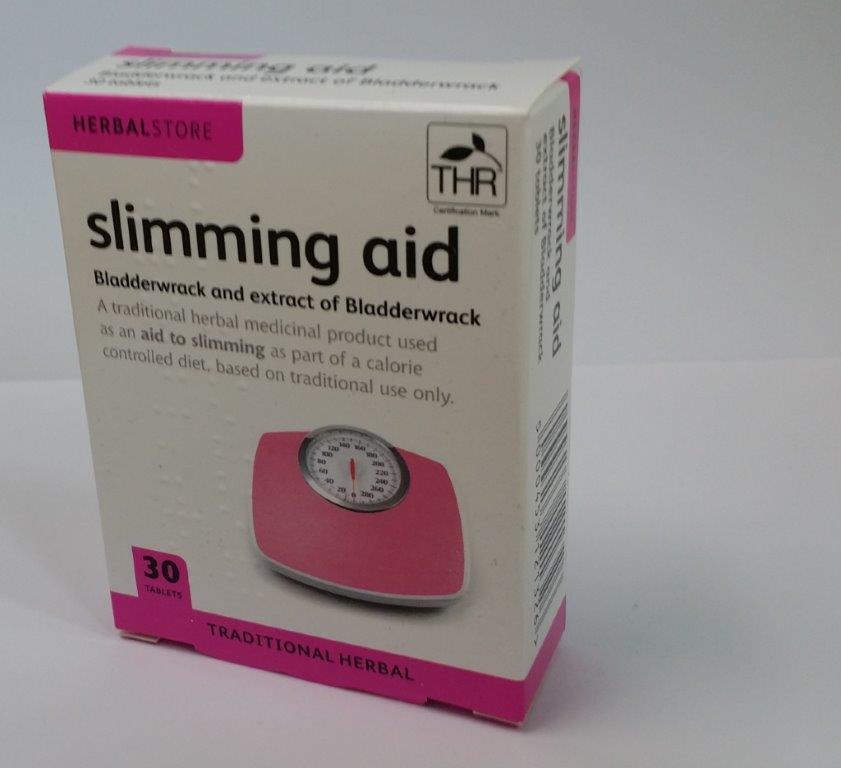 Active Ingredients
Each tablet contains:
16 mg of extract (as dry extract) from Bladderwrack thallus (Fucus vesiculosus L. or
Fucus serratus L.) (5:1). Extraction solvent: Water,
200 mg Bladderwrack thallus (Fucus vesiculosus L.)
Also contains sucrose: see enclosed leaflet.
Pack Sizes
30 or 60 Tablets
Permitted Claim
A traditional herbal medicinal product used as an aid to slimming as part of a calorie controlled diet, based on traditional use only.
Further information from the manufacturer
Always read the patient information leaflet carefully before use.
Dosage:
Adults: 1 tablet 3 times daily after meals. Must be taken as part of a calorie controlled diet and additional exercise. Not recommended for children, adolescents under 18 years or the elderly.
DO NOT EXCEEED THE STATED DOSE
WARNING
Do not take if you:
– are under 18 or elderly
– are pregnant or breast feeding
– have a thyroid disorder or are taking a medicine for a thyroid problem
– are allergic to Bladderwrack, (Fucus vesiculosus or Fucus serratus), iodine or any other
ingredients in the product
– are taking any medicines or supplements containing iodine.
Taking other medicines: Tell your doctor before starting to take this medicine if you are taking any other medicines, including any bought without a prescription.
If symptoms worsen or persist consult your doctor, pharmacist or qualified healthcare practitioner.
Do not use these tablets after the expiry date stated on pack. Do not store above 25°C. Store in the original container.
KEEP OUT OF THE SIGHT AND REACH OF CHILDREN.
Registration holder and address
Brunel Healthcare Manufacturing Limited, William Nadin Way, Swadlincote
Derbyshire DE11 0BB
Telephone 01283 228300, Fax 01283 228328
emailinfo@bruhealth.co.uk
Traditional Herbal Registration Number
THR 20894/00075
Manufacturers Web Link