Active ingredients per tablet
Dry extract from Valerian Root Extract 385mg
Pack size(s)
21 tablets
Permitted claim
A traditional herbal medicinal product used for the temporary relief of sleep disturbances, based on traditional use only.
Further information from the manufacturer
One a night formula
Suitable for vegetarian and vegans
Yeast free
Gluten free
Wheat free
Dairy free
Adults: 1 tablet 30-60 minutes before bedtime. If necessary on subsequent evenings an additional tablet may be taken earlier in the evening
Not suitable for under 18's.
Registration holder and address
G.R Lane Health Products Limited,
Sisson road, Gloucester, GL2 0GR
Traditional Herbal Registration number
THR 01074/002
Company logo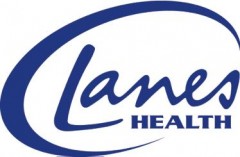 Manufacturer's web link