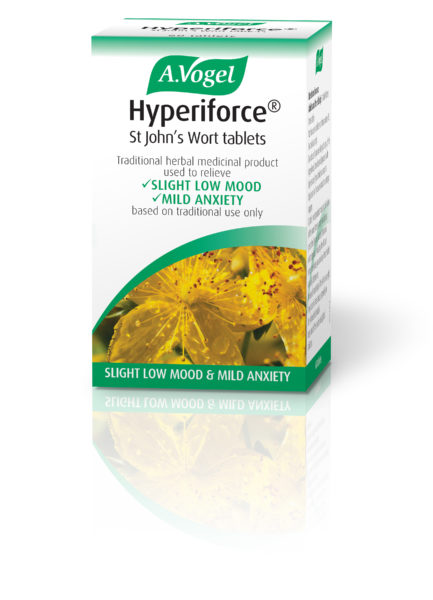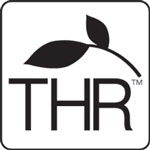 Active ingredients
One tablet contains 66 mg of extract (as dry extract) from fresh St John's wort (Hypericum perforatum L.) flowering herb equivalent to 170-305 mg of dried St John's wort flowering herb.
Extraction solvent: Ethanol 68% V/V.
The other ingredients used for the tablet are microcrystalline cellulose, croscarmellose sodium, colloidal anhydrous silica, glycerol distearate
Pack size(s)
60 tablets
Permitted claim
Hyperiforce is a traditional herbal medicinal product used to relieve the symptoms of slightly low mood and mild anxiety. This is based on traditional use only.
Used to help with:
Feeling down or low
Feeling stressed and anxious
Further information from the manufacturer
Hyperiforce® is an extract of St. John's wort herb. It is a licensed traditional herbal remedy used in the treatment of mild anxiety, low mood and other similar symptoms. It is made from organically cultivated, freshly harvested hypericum.
Registration holder and address
A.Vogel Ltd, 2 Brewster Place, Irvine, Ayrshire, KA11 5DD, United Kingdom
Traditional Herbal Registration number
THR 13668/0014
Manufacturer's web link