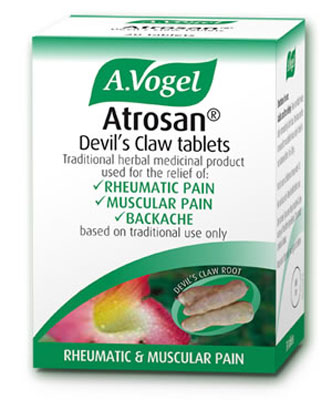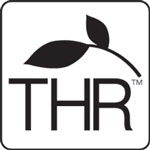 Active ingredients
The active ingredient contained in Atrosan is the extract from Devil's claw root, also otherwise known as Harpagophytum procumbens root.
1 film-coated tablet contains 480mg of extract (as dry extract) from Devil's claw root (Harpagophytum procumbens D.C. and/or H. zeyheri L. Decne.) (1.5-3.0:1). Extraction solvent: Ethanol 60% V/V.
The other ingredients used for the tablet are lactose, maize starch, microcrystalline cellulose, precipitated silica, colloidal silica and magnesium stearate (vegetable source).
The tablet coating contains talc, titanium dioxide, macrogol and hypromellose.
Pack size(s)
30 tablets, 60 tablets
Permitted claim
Atrosan Devil's Claw Tablets is a traditional herbal medicinal product used for the relief of:
Rheumatic or muscular pain
General aches and pains in the muscles and joints
Backache
This is based on traditional use only.
Further information from the manufacturer
Atrosan® Devil's Claw Tablets is a licensed herbal rheumatism product. It is made from extracts of Devil's Claw herb cultivated in the Kalahari without the use of artificial fertilisers, insecticides or fungicides. It can be used for joint pain and to reduce symptoms of back pain or other rheumatism pains in the shoulders and elbows, or for knee and other joint pain.
Registration holder and address
A.Vogel Ltd, 2 Brewster Place, Irvine, Ayrshire, KA11 5DD, United Kingdom
Traditional Herbal Registration number
THR 13668/0012
Manufacturer's web link