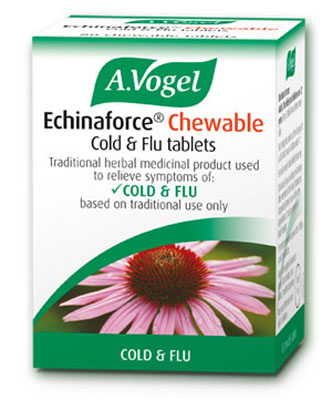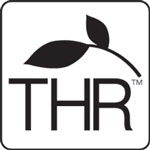 Active ingredients
1 tablet contains 380 mg of extract (as dry extract) from fresh Echinacea purpurea (L.) Moench herb (1:12) and
20 mg of extract (as dry extract) from fresh Echinacea purpurea (L.) Moench root (1:11). Extraction solvent:
ethanol 65% v/v.
The other ingredients used for the tablet are sorbitol, betadex, anhydrous colloidal silica, magnesium stearate and orange flavouring (containing sucrose).
Pack size(s)
40 tablets, 80 tablets
Permitted claim
Echinaforce Chewable Cold & Flu Tablets is a traditional herbal medicinal product used to relieve the symptoms of:
This is based on traditional use only.
Further information from the manufacturer
Echinaforce® Chewable is ideal when you are looking for the benefits of Echinacea in an orange flavoured chewable tablet that's easy to take.
Made from the same herbal extract of freshly harvested Echinacea purpurea that goes into our well known Echinaforce® Echinacea drops and tablets. It may be used by children (above the age of 12 years) to help relieve the symptoms of colds and flu.
Registration holder and address
A.Vogel Ltd, 2 Brewster Place, Irvine, Ayrshire, KA11 5DD, United Kingdom
Traditional Herbal Registration number
THR 13668/0015
Manufacturer's web link