Nettle Leaf
Nettles (Urtica Dioica) are a common herbaceous perennial plant native to Europe, Asia and North Africa, Western North America and are the best-known member of the nettle genus, Urtica. The leaves have stinging hairs called trichomes, which cause painful skin eruptions, blisters, itchiness and numbness that might last from minutes to days.
History of Use
Synonymous with the English countryside, the prolific and lush green nettle has traditionally been used to relieve minor aches and pains in the joints, and for allergic reactions, especially rhinitis. Young nettle leaves are often used in culinary ways, consumed especially in soups. The herb has a reputation in folk medicine for improving glycaemic control in patients with diabetes mellitus.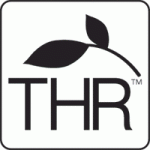 Since April 2014, all herbal medicines for sale in the UK and Europe must be approved by the Medicines & Healthcare Products Regulatory Agency (MHRA) having been rigorously checked for safety and quality. They must also display the Traditional Herbal Registration 'THR' logo on their pack.
Registered herbal medicines containing nettle are used for the relief of minor aches and pains in the joints. This is based on traditional use only.
Did You Know?
Nettle stems contain soft, flexible, bast fibres that have been traditionally used to make fabric. German Army uniforms were made from nettles during World War I due to a shortage of cotton.
The following products contain Nettle Leaf