Horsetail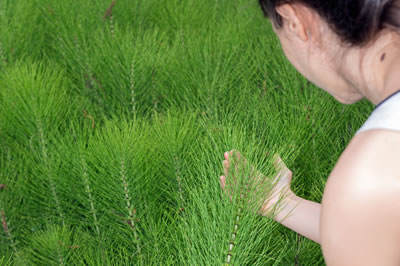 Horsetail (Equisetum arvense. L.) is a common European herb cultivated mainly in the Balkan countries and is the only species of horsetail that is not toxic. Common names include 'field horsetail' and 'common horsetail', the plant is rich in the minerals silicon, potassium and calcium.
History of Use
The ancient Greeks used horsetail in the treatment of wounds, while the Romans used it as food for animals and humans, as well as a medicine.
Equisetum arvense. L. has been used in traditional Austrian medicine internally as tea, or externally as baths or compresses, for treatment of disorders of the skin, locomotor system, kidneys and urinary tract, rheumatism and gout. The buds are eaten as a vegetable in Japan and Korea in the spring time.
Herbalists may brew a daily cup of tea made from horsetail to improve nail health, as the herb is a rich source of silica and other minerals necessary for nail growth.
Today, Equisetum arvense. L. is thought to have a diuretic effect and may be useful in flushing the urinary tract to alleviate symptoms associated with urinary complaints such as cystitis.
Did You Know?
Horsetail has an historic use in polishing metal, particularly pewter; as the herb dries, silica crystals form in the stems and branches and give it abrasive properties.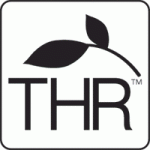 Since April 2014, all herbal medicines for sale in the UK and Europe must be approved by the Medicines & Healthcare Products Regulatory Agency (MHRA) having been rigorously checked for safety and quality. They must also display the Traditional Herbal Registration 'THR' logo on their pack.
Registered herbal medicinal products containing horsetail are used to help flushing of the urinary tract and to assist in minor urinary complaints associated with cystitis in
women, based on traditional use only.
The following products contain Horsetail

Potter's Antitis Cystitis Relief
A traditional herbal medicinal product used to help flushing of the urinary tract and to assist in minor urinary complaints associated with cystitis in women, based on traditional use only. Read more