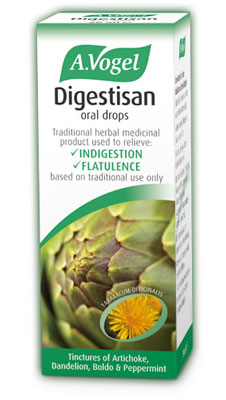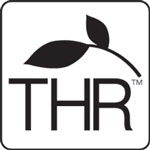 Active ingredients
1 ml of oral liquid contains the tinctures of:
Fresh Artichoke leaves 414 mg (Cynara scolymus L.) (1:30-31), Extraction solvent: ethanol 65% v/v
Fresh Dandelion root & herb 414 mg (Taraxacum officinalis WEB.) (1:17-18), Extraction solvent: ethanol 51% v/v
Boldo leaves 64 mg (Peumus boldus MOLINA.) (1:10-11), Extraction solvent: ethanol 70% v/v
Fresh Peppermint herb 28 mg (Mentha x piperita L.) (1:18-19), Extraction solvent: ethanol 65% v/v
1 ml of Digestisan oral drops is equivalent to 38 drops.
The other ingredients used for the liquid are ethanol and water.
Pack size(s)
15 ml, 50 ml
Permitted claim
Digestisan is a traditional herbal medicinal product used to relieve:
Indigestion
Feelings of fullness and flatulence associated with over-indulgence in food or drink or both
This is based on traditional use only.
Further information from the manufacturer
Digestisan is a licensed herbal remedy for the relief of indigestion, feelings of fullness and flatulence. It contains extracts of freshly harvested Cynara (Artichoke), Dandelion, Peppermint and dried Boldo leaves. Unlike other herbal indigestion remedies, A.Vogel's Digestisan comes in the form of a herbal liquid tincture. Take 15 to 20 drops three times a day to help relieve the symptoms of indigestion.
Registration holder and address
Bioforce (UK) Ltd, 2 Brewster Place, Irvine, Ayrshire, UK KA11 5DD
Traditional Herbal Registration number
THR 13668/0018
Manufacturer's web link