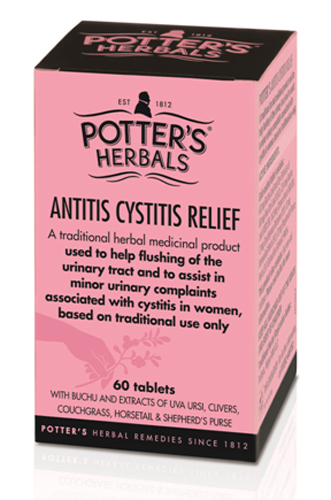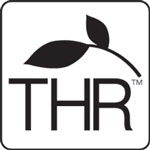 Active Ingredients
Each coated tablet contains: –
80 mg of extract (as  dry extract) from  Uva Ursi leaf (Arctostaphylos uva-ursi(L.) Spreng) (5:2) (equivalent to 200 mg Uva Ursi leaf). Extraction Solvent: Water
60 mg Buchu leaf (Agathosma betulina (Berg.))
23.4 mg of extract (as dry extract) from  Buchu leaf (Agathosma betulina (Berg.)) (100:39) (equivalent to 60 mg Buchu leaf). Extraction Solvent: Water
16.8 mg of extract (as dry extract) from Clivers herb (Galium aparine L.) (100:28) (equivalent to 60 mg Clivers herb). Extraction solvent: Water
12 mg of extract (as dry extract) from Couchgrass rhizome (Agropyron repens Beauvais) (5:1) (equivalent to 60 mg Couchgrass). Extraction solvent: Water
12 mg of extract (as dry extract) from Horesetail herb (Equisetum  arvense L.) (5:1) (equivalent to 60 mg Horsetail herb). Extraction solvent: Water
12 mg of extract (as dry extract) from Shepherd's Purse herb (Capsella bursa-pastoris L.) (5:1) (equivalent to 60 mg Shepherd's Purse herb). Extraction solvent: Water
Pack Sizes
60 Tablets
Permitted Claim
A traditional herbal medicinal product used to help flushing of the urinary tract and to assist in minor urinary complaints associated with cystitis in women, based on traditional use only.
Further information from the manufacturer
Suitable for vegetarians and well stabilised diabetics.
Always read the patient information leaflet carefully before use.
Dosage:
Adult women over 18 years: Two tablets three times a day after meals.
It is important to drink plenty of fluids.
The use in children and adolescents under 18 years of age is not recommended.
If symptoms worsen or do not improve after 1 week, a doctor or a qualified healthcare practitioner should be consulted.
Registration holder and address
Vifor Pharma UK Ltd, 1 Botanic Court, Martland Park, Wigan, WN5 0JZ, UK.
Trading as: Potters, Wigan WN5 0JZ
Traditional Herbal Registration Number
THR 33656/0078
Manufacturers Web Link