Uva-Ursi (Bearberry)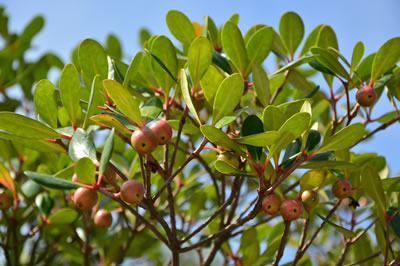 Uva-Ursi (Arctostaphylos uva-ursi (L.) Spreng) is a low growing evergreen bush with red berries and flowers found in colder, northern climates from Asia to the United
States. A member of the Ericaceae family it is also known more commonly as bearberry. It is the leaf that has medicinal use as an extract.
History of Use
Uva Ursi has a strong association with women's health because it contains the glycoside arbutin, which has antimicrobial properties and acts as a mild diuretic making it an infection fighter used in the treatment of urinary tract infections such as cystitis.
Today the herb is still used to relieve symptoms of mild cases of water retention and early symptoms of mild, urinary tract infections where symptoms such as burning
sensations during urination or frequent urination is experienced.
Did You Know?
Uva-Ursi is the main component in many traditional North American Native smoking mixes known collectively as kinnikinnick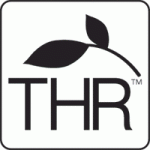 Since April 2014, all herbal medicines for sale in the UK must be approved by the Medicines & Healthcare Products Regulatory Agency (MHRA) having been rigorously checked for safety and quality. They must also display the Traditional Herbal Registration 'THR' logo on their pack.
Registered herbal medicinal products containing Uva-Ursi are used to relieve minor urinary complaints associated with cystitis. Based on traditional use only.
The following products contain Uva-Ursi