Black Cohosh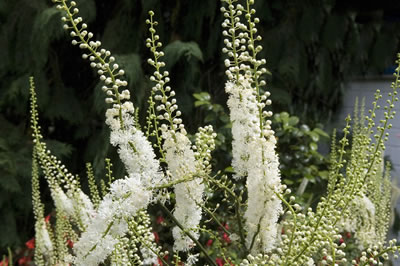 A member of the Ranunculaceae family, Black cohosh (Cimifuga racemose L.) is Also known as black snakeroot, bugbane, bugrwort, Macrotys, rattleweed and squawroot; it is native to eastern North America and languishes in woodland habitats.
History of Use
Today, black cohosh is used mainly to relieve menopausal night symptoms including hot flushes, however native American Indians used black cohosh for other indications including colds, cough, sore throat, constipation, kidney disorders, gynaecological disorders, and to induce lactation.
In modern herbal medicine, clinical evidence supports the use of black cohosh to treat climacteric symptoms such as hot flushes, sweating, sleep disorders and nervous irritability. It is also thought to have anti-inflammatory properties.
Did You Know?
Black cohosh bears white midsummer flowers on wiry black-purple stems; these exude an unpleasant, medicinal smell which attracts flies, bugs and beetles which helped it to acquire the common name "Bugbane".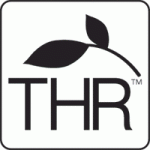 Since April 2014, all herbal medicines for sale in the UK must be approved by the Medicines & Healthcare Products Regulatory Agency (MHRA) having been rigorously checked for safety and quality. They must also display the Traditional Herbal Registration 'THR' logo on their pack.
Registered traditional herbal medicines containing black cohosh today are used for the relief of symptoms of the menopause, such as hot flushes, night sweats, and temporary changes in mood (such as nervous irritability and restlessness) based on traditional use only.
The following products contain Black Cohosh