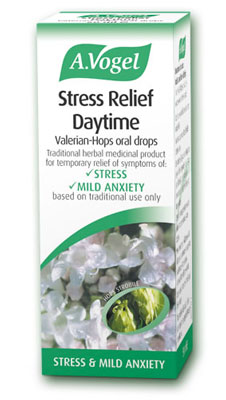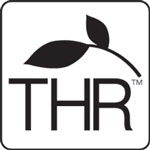 Active ingredients
1 ml of oral liquid contains:
Valerian root tincture 0.5 ml (Valeriana officinalis L.) (1:10–11), Extraction solvent: ethanol 58% V/V
Hops strobile tincture 0.5 ml (Humulus lupulus L.) (1:12–13), Extraction solvent: ethanol 65% V/V
1 ml of Stress Relief Daytime is equivalent to 35 drops.
The other ingredients used for the liquid are ethanol and water.
Pack size(s)
15 ml, 50 ml
Permitted claim
Stress Relief Daytime is a traditional herbal medicinal product used for the temporary relief of symptoms of:
This is based on traditional use only.
Further information from the manufacturer
Use Stress Relief Daytime to help you cope with the pressures that can sometimes build up around you when you are busy, reducing symptoms of stress and mild anxiety.
Unlike most other stress relief remedies that are based on natural herbs, Stress Relief Daytime comes in the form of a herbal liquid tincture. Take 10 to 20 drops once or twice a day to help you cope better with the stresses around you. It is not known to be habit forming.
Registration holder and address
Bioforce (UK) Ltd, 2 Brewster Place, Irvine, Ayrshire, UK KA11 5DD
Traditional Herbal Registration number
THR 13668/0027
Manufacturer's web link