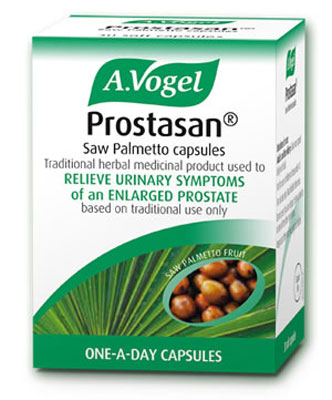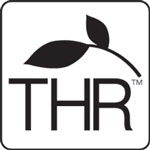 Active ingredients
1 capsule contains:
320mg of extract (as soft extract) from Saw palmetto fruit (Serenoa repens (Bartram) Small fructus (Sabal serrulata (Michaux) Nichols fructus)) (9-12:1).
Extraction solvent: Ethanol 96% V/V.
The other ingredients used for the capsule are gelatin, glycerol, sorbitol, ferric oxide red, ferric oxide black, ferric oxide yellow and water.
Pack size(s)
30 capsules, 90 capsules
Permitted claim
Traditional herbal medicinal product used for the relief of lower urinary tract symptoms in men who have a confirmed diagnosis of benign prostatic hypertrophy (BPH), exclusively based upon long-standing use as a traditional remedy. Prior to treatment other serious conditions should have been ruled out by a doctor.
Further information from the manufacturer
Prostasan contains an extract of Saw Palmetto berries, rich in oil, which contains active ingredients traditionally used to help with the urinary symptoms associated with an enlarged prostate. Prostasan Saw Palmetto capsules are easy to take and can be used long term. Available without prescription.
Registration holder and address
Bioforce (UK) Ltd, 2 Brewster Place, Irvine, Ayrshire, UK KA11 5DD
Traditional Herbal Registration number
THR 13668/0011
Manufacturer's web link