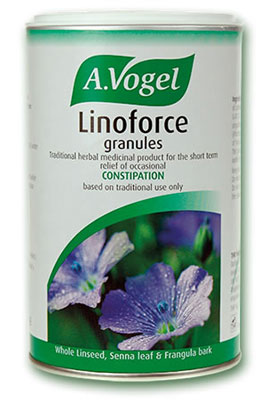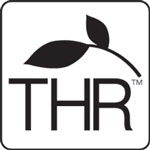 Active ingredients
1 measuring spoon (4.1 g) contains:
Linseed, whole 1.76 g (Linum usitatissimum L., semen)
Senna leaf 0.43-0.70 g (Cassia senna L. and/or Cassia angustifolia VAHL, folium)
Frangula bark 36-58 mg(Rhamnus frangula L., cortex)
This corresponds to 20.5 mg hydroxyanthracene derivatives, calculated as sennoside B.
The other ingredients are talc, sucrose, calcium carbonate, spray dried acacia, red iron oxide (E172), calcium lactate pentahydrate, black iron oxide (E172), vanillin, ginger oil and yellow beeswax.
This product contains 480 mg of sucrose per measuring spoon (4.1 g).
Pack size(s)
300 g
Permitted claim
Linoforce is a traditional herbal medicinal product for the short term relief of occasional constipation based on traditional use only.
Further information from the manufacturer
Linoforce contains the herbs linseed, senna and frangula which are all known for their laxative effect. Linseed helps bulk and soften the stool whilst senna and frangula stimulate the muscles of the bowel to help bowel movement.
Registration holder and address
Bioforce (UK) Ltd, 2 Brewster Place, Irvine, Ayrshire, UK KA11 5DD
Traditional Herbal Registration number
THR 13668/0021
Manufacturer's web link