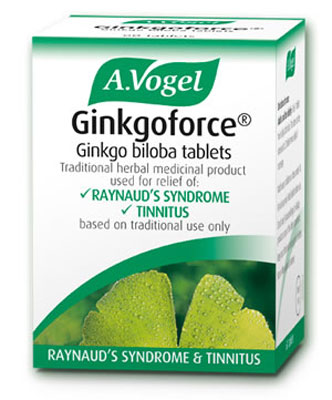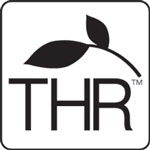 Active ingredients
1 tablet contains 90 mg of extract (as dry extract) from Ginkgo biloba L. fresh leaf (3–5:1). Extraction solvent:
ethanol 60% m/m.
The other ingredients used for the tablet are microcrystalline cellulose, soya polysaccharide and magnesium stearate (vegetable source).
Pack size(s)
60 tablets
Permitted claim
Ginkgoforce is a traditional herbal medicinal product used to relieve the symptoms of:
Raynaud's syndrome
– Cold hands and feet
– Pain, tingling or numbness in the extremities
Tinnitus (ringing in the ears)
This is based on traditional use only.
Further information from the manufacturer
Traditional uses of Ginkgo biloba include the relief of symptoms of:
Raynaud's Syndrome – a condition where the blood supply to the fingers and toes is interrupted in response to changes in temperature or emotional stress, causing the skin to turn white and can cause pain, numbness or tingling. This usually affects the fingers and toes.
Tinnitus – a condition whereby you hear sounds that are not actually there – you may hear ringing, buzzing or swooshing noises that are not audible to anyone else. They may occur in either or both ears, and may come and go at varying levels.
Registration holder and address
Bioforce (UK) Ltd, 2 Brewster Place, Irvine, Ayrshire, UK KA11 5DD
Traditional Herbal Registration number
THR 13668/0016
Manufacturer's web link