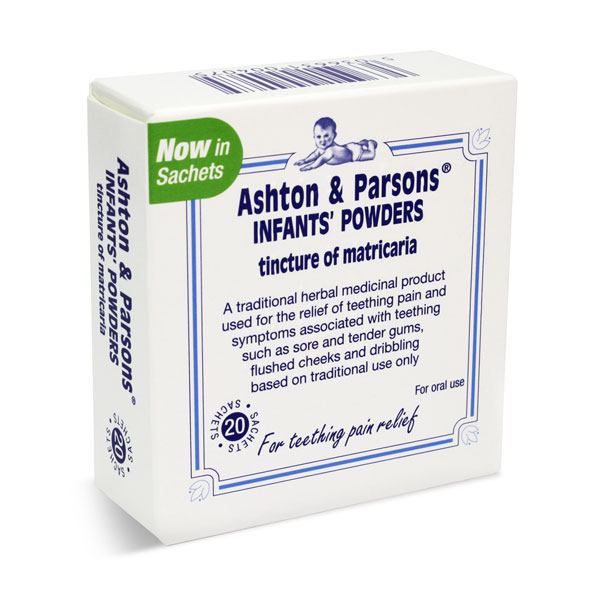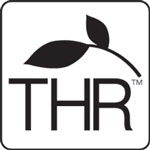 Active Ingredients
Each sachet contains powder impregnated with 0.002ml of tincture from Matricaria (Matricaria recutita L.) flower (1:4-5).  Extraction solvent: Ethanol 70% v/v. Each sachet contains 130 mg of lactose.
Pack Sizes
20 powders.
Permitted Claim
A traditional herbal medicinal product used for the symptomatic relief of teething pain and the symptoms associated with teething which are sore and tender gums, flushed cheeks and dribbling, based on traditional use only.
Further information from the manufacturer
Matricaria may precipitate an allergic reaction or exacerbate existing symptoms in susceptible individuals (e.g. asthmatics).
Patients with rare hereditary problems of galactose intolerance, the Lapp lactase deficiency or glucose-galactose malabsorption should not take this medicine.
Always read the patient information leaflet carefully before use.
Dosage: 
Dry on the tongue.
Children aged over 6 months: One powder, night and morning.
Children aged 3-6 months: Half powder, night and morning.
This product is not recommended for use in babies under 3 months old.
If the child is very restless, the dose may be repeated every 1, 2 or 3 hours if necessary until improvement occurs.  The maximum dose is 6 doses in 24 hours.
If symptoms worsen or persist after 7 days of using this product, a doctor or qualified healthcare practitioner should be consulted.
Do not exceed the stated dose.
This product is not suitable for vegetarians and vegans.
Registration holder and address
Alliance Pharmaceuticals Limited, Avonbridge House, Bath Road, Chippenham, Wiltshire, SN15 2BB.
Telephone:+44 (0)1249 466966, Fax:+44 (0)1249 466977
Traditional Herbal Registration Number
THR 16853/0076
Manufacturers Web Link